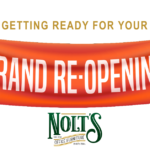 The coronavirus has forced business owners everywhere to rethink how they operate and manage their office space. It's already been a challenge to create a reopening plan to bring employees… Read More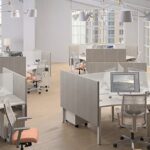 On May 27, 2020, the Centers for Disease Control issued new guidelines for reopening office buildings to mitigate the spread of the coronavirus. The new CDC office guidelines place a… Read More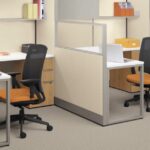 COVID-19 has turned everything we thought we knew about the workplace upside down. The reality is that the office has changed forever. And, it's now on businesses to catch up…. Read More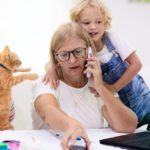 As small business owners and managers are forced to require employees to work from home due to the COVID-19 crisis, many are left scrambling to set up their own home… Read More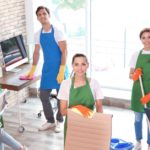 Spring is springing! Everyone's looking forward to outdoor fun, smelling the sunshine, and um, office cleaning? That's right! Along with blooming flowers and warm weather, spring cleaning is part of… Read More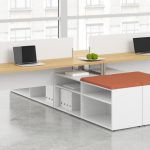 When you think about workplace inclusivity, the first thing that pops into your mind is…office furniture? Probably not. But when you're employing people with disabilities, office furniture plays an important… Read More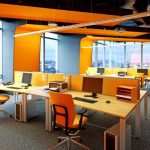 Choosing colors for your office that reflect your brand is key! Colors are associated with emotions, from excitement and creativity to trust and innovation.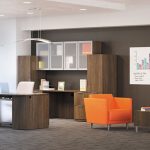 For maximum productivity, outfit your private office with essentials like sit-to-stand desks, conference tables, ergonomic chairs, and filing cabinets.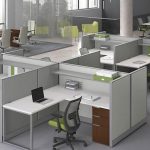 Set up and outfit your new office in 2020 with the latest in ergonomic furniture, cubicles, office furniture, waiting rooms, break rooms, and more!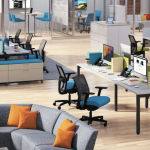 The ever-changing needs of the workplace influence how companies implement design, from open spaces and ergonomics to hot-desking and universal design.