New Computer Workstations and Cubicles in PA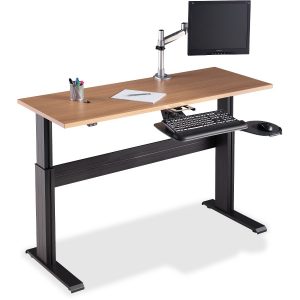 From collaboration to communication, the workstation is where the action happens in many businesses. So, if you're a business owner or an office manager, it pays to invest in workstations that work for you and your team.
Nolt's sells new cubicles and workstations that deliver the look you want and the functionality you need. Boost productivity with standing desk stations. Inspire collaboration with clustered cubicles. Provide mobility with computer cart stations. Whatever your office needs, we offer employee-friendly, productivity-boosting options that will help your team focus on getting the job done.
Personalized customer service that saves you time and money.
Don't waste resources guessing at what type of cubicles or computer workstations will make your team more productive. Our friendly staff will work with you to learn more about what you need and then make recommendations to help you choose professional-quality workstations that fit your space, style, and budget.