Tips for Small Business Owners and Managers Working from Home Offices During the COVID-19 Crisis
March 27, 2020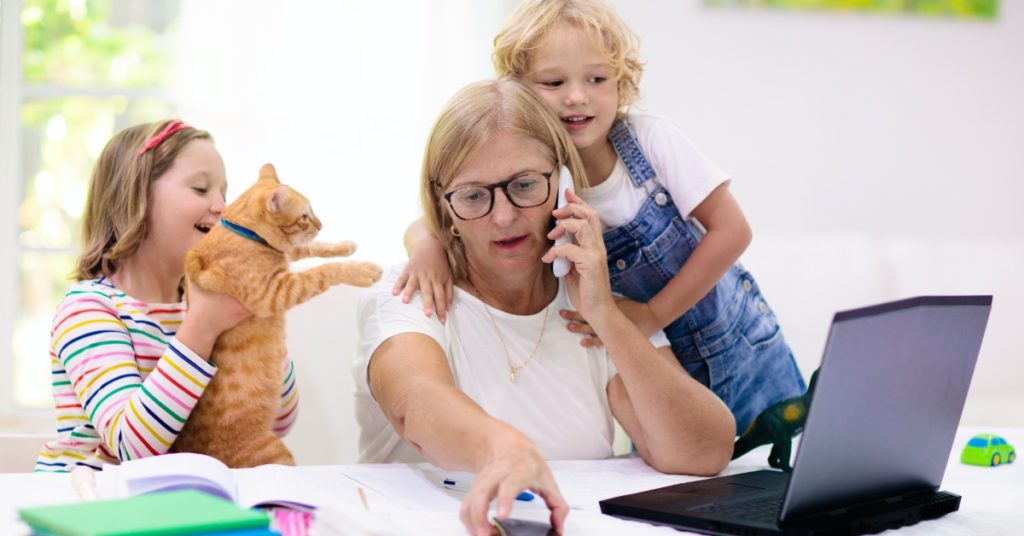 As small business owners and managers are forced to require employees to work from home due to the COVID-19 crisis, many are left scrambling to set up their own home offices.
Whether you oversee a staff of 60 or work with a small group of three, these helpful tips for setting up a home office will keep you and your team productive, comfortable, and sane!
Don't Panic Buy!
We don't know how long this mass-remote working will continue. Now is not the time to panic and make rash decisions on buying office furniture. Once the crisis has passed, employers will be looking at the long-term ramifications of employees working remotely. Then you can re-evaluate and decide what furniture you need.
Communicate with Your Team
You'll need to communicate with your team, and thankfully, plenty of options exist. That being said, not all your employees will have access to the same technology. Whether it's via Skype, FaceTime , Zoom, or email (or a combo), coordinate with your employees on how you'll be managing them remotely. Assure them you're available for questions and problem-solving. Larger companies will need to ensure managers have direct contact with the employees they oversee.
A Few Helpful Resources:
Decide Where to Work
You may be fortunate to have a home office, or perhaps you share communal space and computer with your family. Working from home with kids is challenging! Chances are your spouse is working from home, too. Flesh out a flexible schedule so everyone can get the space and quiet they need.
If you're sharing a room or computer, work out a schedule to take turns.
Get creative! Work from your couch, kitchen table, or wherever you can focus and be comfortable.
While one adult works, the other can take the kids outside for a walk or to the basement for games. Evening hours may work best for those with little ones who hit the hay early.
Be flexible. A last-minute conference call with your team can be anxiety-provoking if the whole gang's hovering over you. Come up with back-up plans for when you need privacy quickly.
**BONUS TIP** For those who need to tune out distracting sounds, noise-canceling headphones can be a lifesaver!
Clear Away Clutter and Distractions
At home, distractions like that pile of bills sitting on your desk or stack of magazines you've been meaning to go through can affect your focus. While you may not have time for a full spring cleaning, take a few minutes to tidy up your workspace.
Gather the Basics
At the office, you're used to having everything just where you need it. It's natural to feel out of sorts when you start working from home. Answer these questions to custom tailor your workspace:
What do I absolutely need to work productively right now? Along with WIFI and your laptop, a notebook and some pens just may do the trick!
How can I organize my space so that I feel well equipped? Make it easy by having phone chargers, earbuds, and other staples within reach.
Where can I put my papers? Create a simple system so that you aren't frantically tearing the house apart looking for that important contract or document. A large box or bin can do in a pinch.
Digital Distractions
It's hard to unplug while keeping in touch with your team. Do the best you can. Choose a time to check emails and return phone calls. Instead of constantly checking the headlines on the coronavirus, pick a few times throughout the day to watch the news or read online. If the headlines are getting to you, take a news fast! Tune out for a few days or limit the time you spend watching.
Get into a Healthy Mindset
Working from home can be super convenient when it comes to eating. No one can swipe your yogurt from the communal fridge or heat up leftover fish in the office microwave. But having food at your fingertips while you deal with work demands and other stressors are tricky. When those chocolate chip cookies in the pantry call your name, what can you do to maintain healthy eating habits?
Don't buy junk! If it's not in your cupboard, you can't eat it. Choose wisely at the store.
Plan out meals. Leftovers from dinner are a no-brainer for the next day's lunch. Goodbye, PBJ! Hello, chicken Florentine!
Stock up on healthy snacks. We all want to nibble while we're hunkered down on a demanding project or trying to combat the afternoon slump. Go beyond the carrot sticks and hummus!
Now's the perfect time to break that expensive designer coffee habit. Set yourself up with your favorite coffee or teas.
Step away from your screen! Truly enjoy the comforts of home by moving to your kitchen or dining room to eat lunch and snacks with the fam. Your mind and body need that break more now than ever.
Indulge yourself occasionally! Don't be too austere with your home office eating plan. Buy a limited amount of your favorite treat and enjoy it!
Clock Out!
While you're working from home, you need to have a start and stop time. Unless you're usually required to work long hours, define boundaries and don't feel guilty. You need to recharge for the next day!
Enjoy the Silver Lining
In a world where everyone complains about being crazy busy, missing family dinners, and feeling so overextended, we've all been forced to slow down. We're around our families probably more than we've ever been. Of course, we all want this pandemic to end as quickly as possible. In the meantime, enjoy your loved ones, and take this opportunity to help others!
Whether it's donating that box of face masks in your garage to medical workers or buying extra groceries for your local food pantry, there's something everyone can do to help the coronavirus cause.
We are in this together! Nolt's wants everyone to stay safe. Please visit the CDC's website for current information, resources, and updates on COVID-19.