Outfitting an Office for a Post-COVID World
May 19, 2020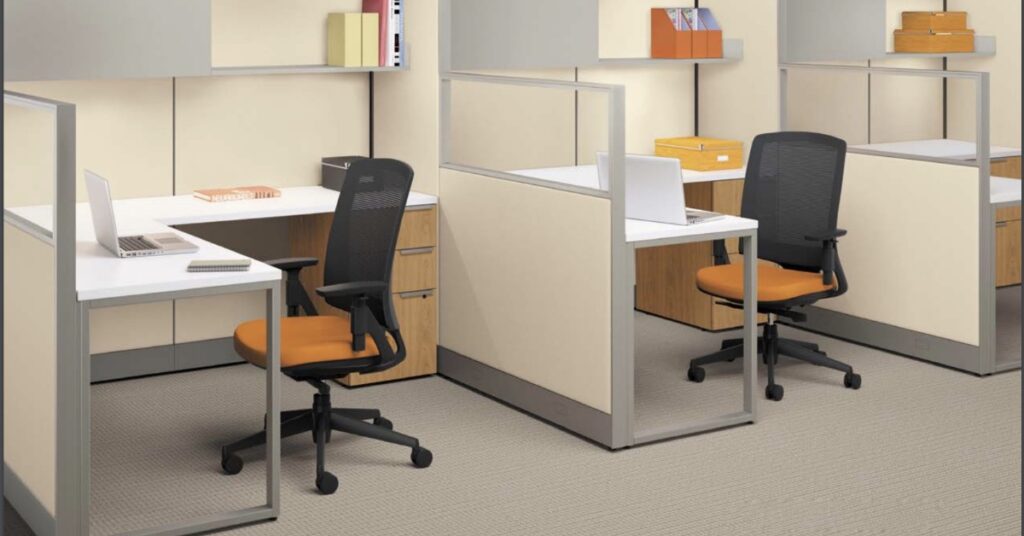 COVID-19 has turned everything we thought we knew about the workplace upside down. The reality is that the office has changed forever. And, it's now on businesses to catch up.
It's time to rethink the role of the office in our work lives and put a greater focus on the safety and wellbeing of our employees. So, what can you do to keep your employees safe, reduce the spread of germs at work, and get people looking forward to getting back into the office? You have to recognize the challenges ahead and outfit your office to meet the demands of our post-COVID world.
Hands down the biggest challenge you're going to face in the post-COVID office is physical distancing.
How in the world can we expect employees to work together effectively when we have to constantly account for six feet of space between one another? Companies that have always encouraged collaboration and teambuilding will now have to turn around and find ways to keep their employees apart. To create such a massive cultural workplace shift, you'll need to rethink your entire office layout and set-up.
Start by taking a walk through every entryway, cubicle, and meeting room in your office and ask yourself, "Could I create enough distance between me and a coworker to keep each other safe?" The biggest problem spots you identify are the first places to invest time and money into updating before your employees return.
Here's how to outfit a post-COVID office to keep people safely distanced yet still working together and doing great work.
Rethink the Desk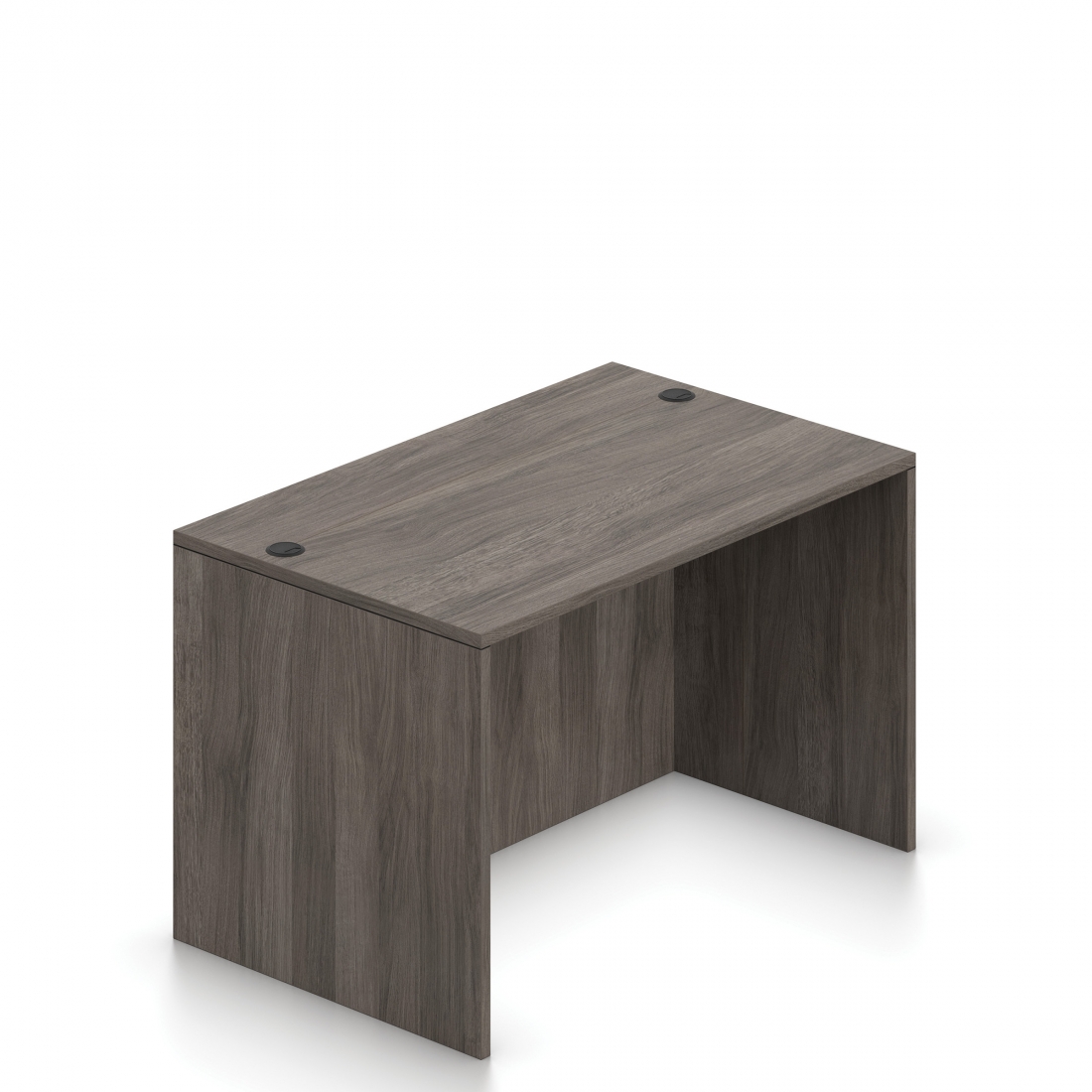 You spend the bulk of your time at your desk, so this is the best place to begin. In the post-COVID office, the open-concept office floor plan has to go. Grouping desks together in the name of creative collaboration is a fast way to spread viruses and bacteria. Desks are going to need to stand at least six feet apart – probably more so you have a little extra wiggle room. That may mean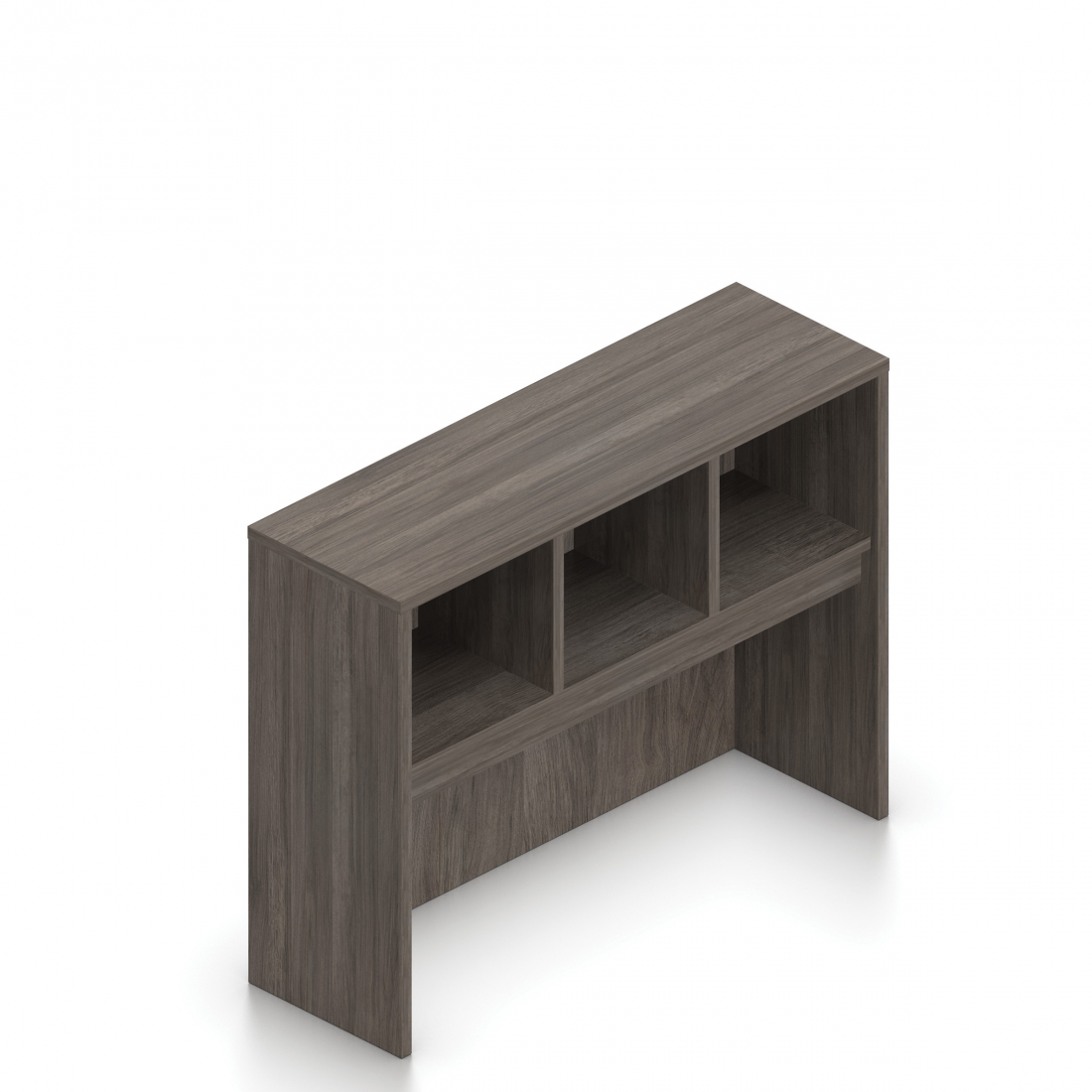 switching to small desks and low-profile chairs that don't take up too much valuable space. Also, think about taking your desk vertical with vertical storage like a desk hutch rather than storage units that take up a ton of floor space.
If your current office is one big room, consider adding wall panels until you're ready for a full retrofit. You'll still need to keep desks and employees six feet apart, but a wall panel creates a natural barrier reminding people not to get too close.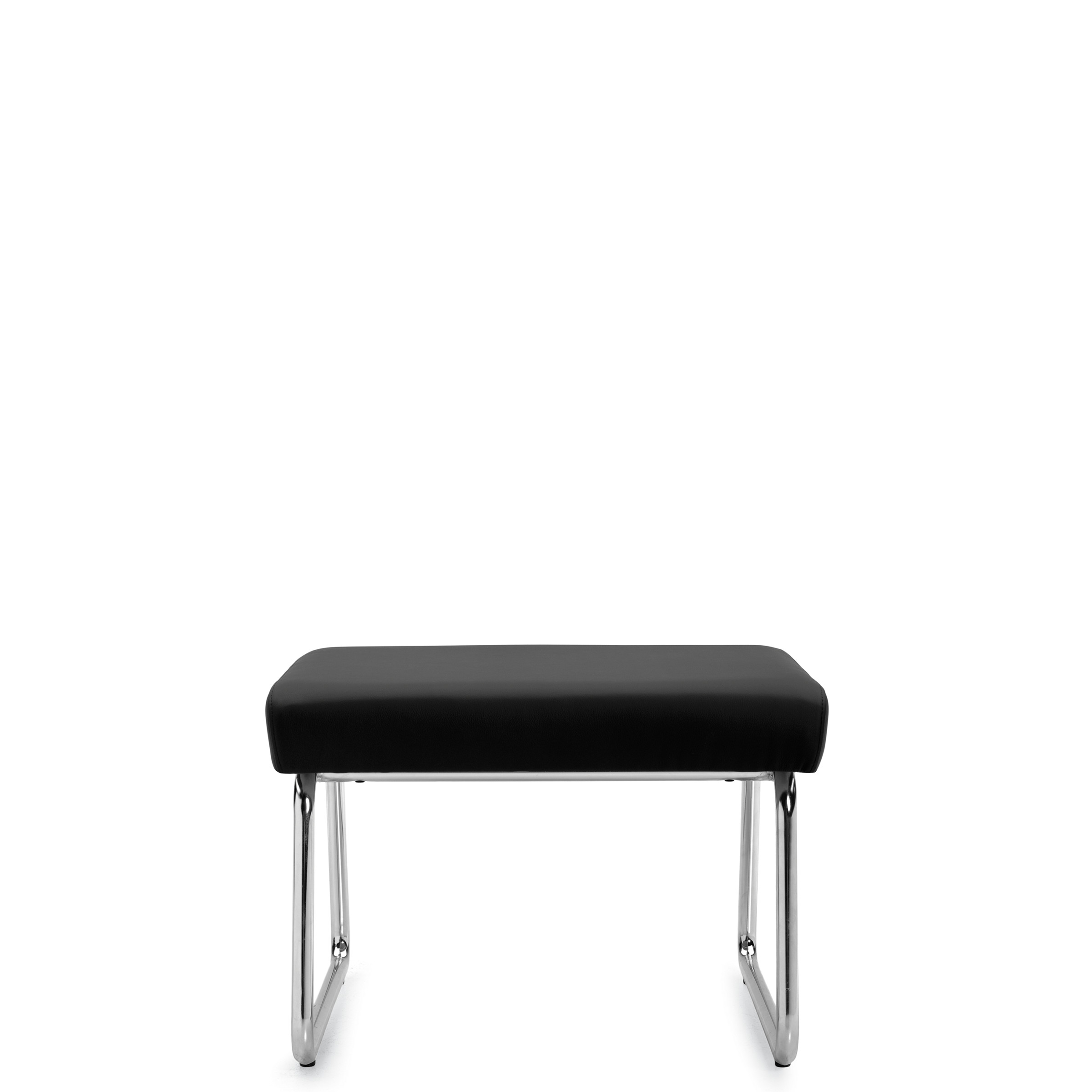 Make Your Lobby Modular
The post-COVID office is going to be about flexibility and having options as you figure out how to run your workplace in this new era. This means modularity is your friend! The lobby is a natural place to use modular furniture. Right now, your lobby needs to keep guests far apart from one another. Depending on what tomorrow brings, modular lobby furniture gives you the flexibility to easily make changes on the fly.
Lose the Lunchroom
Sadly, physical distancing means that spaces where people come together and congregate are now a thing of the past. However, while COVID may have stolen our ability to sit together at lunch, you can rethink your lunch or breakroom by adding a few small single tabletops and chairs if you're still able to maintain a six-foot distance. Common areas and places where your employees can go when they need a break from their desks are so important for any office culture, so any way you can keep these spaces available but still safe is a big plus.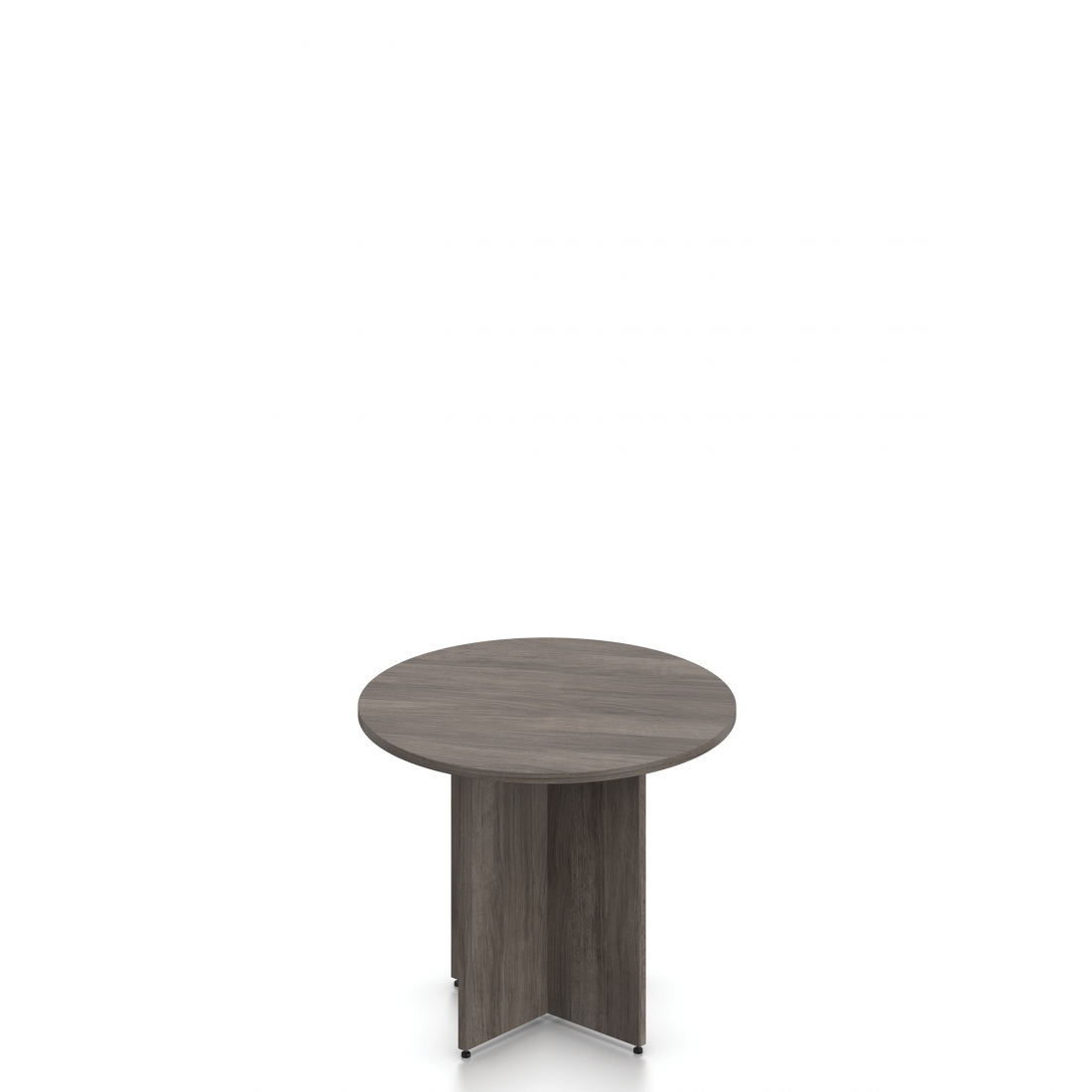 Swap the Large Conference Table for Small Tabletops
The post-COVID conference room needs to be completely redesigned so meetings take place but the sharing of germs doesn't. Large conference tables should be swapped for small, individual tables spaced six feet apart. This is pretty easily accomplished as long as you have a large enough meeting room. If not, get creative. Maybe your large break room is converted into a meeting space. Maybe two or three offices are converted into one large conference room. Whatever you decide, know that you don't have to sacrifice collaboration in the effort to reduce the spread of germs.
Choose Materials Wisely
We all know by now that we have to stand apart from one another. But, viruses are smart and they'll inevitably find ways to hide around the office no matter how many times you deep clean each week (or day!). This is why the materials you choose are just as important as the furniture itself. Ditch fabrics and raw woods that viruses can hang onto and find furniture that's easy-to-clean and disinfect. Laminates and vinyl are your safest bet.
Go Handsfree
The best way to keep viruses from living on surfaces around the office is to not touch surfaces in the first place. The post-COVID office is going to include tons of handsfree technology and products so viruses don't have a chance to stick around. Here are some of the best handsfree products to incorporate into your office.
Automatic doors
Motion-sensor lights
Voice-activated elevators
Motion-sensor soap dispensers and sinks
Automatic-flushing toilets
And more
Realize that the Work-from-Home Office is Here to Stay
As you outfit your office for our post-COVID world, don't lose sight of the fact that employees working from home are no longer going to be the exception. What many businesses are seeing is that working remotely can actually increase productivity if the employee is comfortable and has a quiet space to work. It's now a part of our normal and helping your employees – or yourself – become comfortable and ready to work well from home needs to be a big part of how you address the post-COVID office space.
When it comes to outfitting the at-home office, a benefit is that desk size and spacing isn't an issue so you're free to choose from a wider selection of furniture types. This can end up saving your business money if you work with an office furniture supply store with a wide selection of new and used inventory.
The furniture folks at Nolt's are happy to help you select the right office furniture for your post-COVID office.
Right now, we have a Bundle & Ship offer to help the WFH (work from home) workforce get comfortable and get more done while they're restricted to their home office. And, since working from home is no longer a trend, but a new reality, these pieces are going to set your post-COVID office up to keep newly remote workers comfortable and productive at home even after you reopen.