How to Comply with the New CDC Office Guidelines as Employees Return to Work
June 16, 2020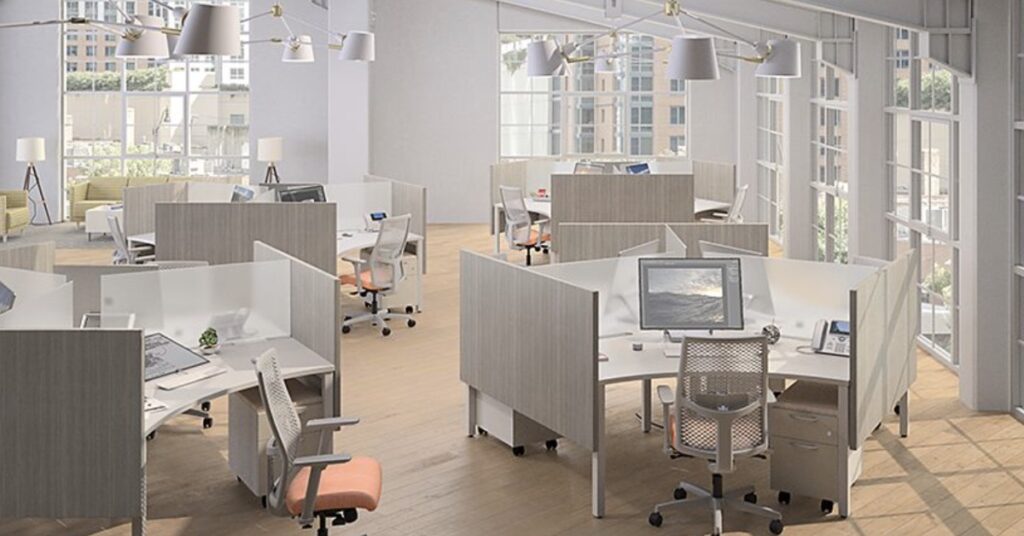 On May 27, 2020, the Centers for Disease Control issued new guidelines for reopening office buildings to mitigate the spread of the coronavirus. The new CDC office guidelines place a big focus on configuration and what business owners can do to keep employees six feet apart.
Since these new CDC office guidelines were issued, however, the majority of business owners we've talked to are still unsure how to implement the guidelines and re-imagine their offices post-COVID. If you've read through the guidelines as we have, we're willing to bet you feel the same way.
To help make sense of these new workspace reconfiguration guidelines, we've broken down the CDC's recommendations with advice and product recommendations to help you create a safe and functional workplace.
You need the right office space configuration to create a safe, physically-distanced workplace.
Before you start moving office furniture, take a look around and identify any potential hazard spots. Do desks sit side-by-side? Is your lobby packed with chairs for your guests? Does your conference room create an opportunity for lots of employees to gather together at once?
If the answer to any of these questions is 'yes,' it's time to get to work. Here's how to reconfigure your office based on the new CDC guidelines and keep employees safe and healthy as you reopen your office.
Employee Desks
What the CDC Wants to See:
The CDC wants business owners to reconfigure desks and workstations so it's possible for employees to stay six feet apart. It also wants to see desks situated so employees face away from one another. If facing away isn't possible, the CDC wants plastic partitions installed on each desk.
What You Can Do:
Your office employees likely spend the majority of their day sitting at their desks, so this is an area in the office where you should pay particular attention. Get out the measuring tape and see if each desk is placed more than six feet apart on all sides from every other workstation. Remember to account for the space your employees will need to occupy as they walk to and from their desks.
If your workstations don't currently allow for six feet of separation, you'll need to reconfigure your space and create some room. Start by pushing desks away from one another and see what space you can create. Chances are, however, that any large or L-shaped desks are still going to get in the way.
At this point, removing large desks and swapping them out for workstations with a smaller footprint may be your best move. If any workstations are communal, you'll need to replace those with individual workstations to ensure people keep their distance.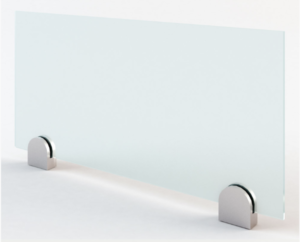 Product Suggestions:
Conference Rooms
What the CDC Wants to See:
The CDC recommends limiting in-person meetings to 10 people or less if a virtual meeting won't cut it. Meetings need to be quick and tables, chairs, remotes and anything else that was touched during the meeting should be disinfected immediately.
What You Can Do:
If you intend to keep using your conference room, then this needs to be another area of focus when you're doing your post-COVID configuration. Conference rooms are intended for group gatherings – the very thing we now need to avoid. The goal is to still keep people far enough apart to be safe while also continuing to stay productive when your team needs to meet.
One solution is to create space with larger tables and wider chairs. Take a look at your current table. In order to meet the CDC guidelines for effective social distancing, you should be able to create a circular area with a 3-foot radius around each person with no two circles intersecting. If your table isn't large enough to hold group meetings, you'll either need to reduce the number of employees allowed in the conference at any given time or replace your conference table with one that meets the guidelines.
It also helps to have stationary conference chairs with wide side arms to make it more difficult for one employee to slide too close to another. And, the wider the chair the better since every inch counts when you're social distancing.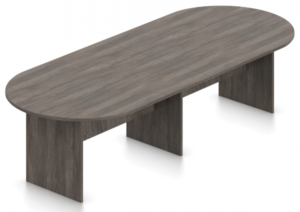 Product Suggestions:
Lobbies and Common Areas
What the CDC Wants to See:
CDC guidelines recommend eliminating the office reception or lobby seating area if possible and requesting that guests call ahead before they arrive. If eliminating the reception seating area isn't feasible, the CDC wants to see plastic partitions at the reception desk and seats separated to allow for six feet of separation. For other common areas, like the office breakroom, the CDC recommends separating seats so employees maintain a safe distance. And, adding signage to remind people not to linger or congregate in these areas.
What You Can Do:
The fastest and most effective way to meet CDC lobby guidelines and make your guest lobby safer is to move chairs away from one another or remove some chairs altogether. If your lobby is small and removing seating isn't a viable option, replace your lobby chairs with smaller or lower-profile options. Modular furniture is a helpful alternative, giving you the flexibility to change your lobby's layout as CDC guidelines evolve.
In your breakroom, remove any communal tables that don't allow for a 3-foot uninterrupted radius around each person. In many cases, though, you'll be better able to control social distancing by replacing communal tables with individual tables and chairs.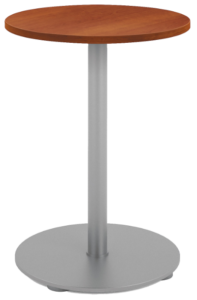 Product Suggestions:
Throughout the Office
According to CDC guidelines, workstations, conference rooms, lobbies, common areas and every other space throughout your office should be disinfected daily, more often if possible. This includes doorknobs and handles, light switches, tabletops, elevator buttons, restrooms – and everything else you touch.
Refer to this list of EPA-approved disinfectants for use against the coronavirus and stock up on cleaning essentials so everyone can pitch in and keep their space clean.
Employee communication and compliance will also play a large role in the success of your office's reopening and in your effort to keep everyone safe. Talk with your team before they return to work so everyone knows and understands how to do their part in maintaining a safe office.
We're happy to help you find and select furniture that allows your office to meet CDC guidelines as you get back to work. Navigating these guidelines isn't easy, which is why our furniture folks at Nolt's are here to help.
Our showroom is open and stocked with new and used office furniture, so come visit us and start reconfiguring your office for the post-COVID workplace.
We can't wait to help you get back to work!