New Furniture for an Ergonomic Office Environment in PA
Reduce workplace costs with the right furniture.
The biggest reason to invest in ergonomics boils down to economics. Studies suggest ergonomically inspired furniture can reduce costs by improving productivity and reducing the risk of injury from strain and repetitive stress.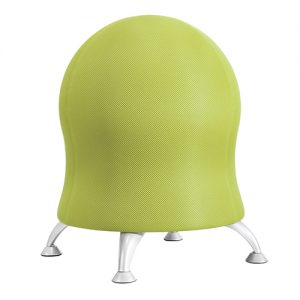 Buying furniture to create a safe, productive, and comfortable ergonomic office environment doesn't need to bust your bottom line. Nolt's offers a wide selection of new, well-designed chairs, desks, and other furnishings in virtually any style. Whether your business conveys traditional conservative, modern chic, or anything in between, we've got you covered.
Ditch the guesswork and hassle of online ordering.
We invite you to visit our Ephrata, PA showroom to try our full line of desks, chairs, workstations, and accessories for yourself. From anti-fatigue mats to standing desks to big-and-tall chairs, our friendly and expert staff will help you find furniture that's affordable and comfortable for your ergonomic office environment.
Stop by Nolt's Office Furniture in Ephrata, PA. Let us show you what fair prices and excellent service will do for your workspace.