What is Affordable New?
The comfort and style you need—at a price that's right.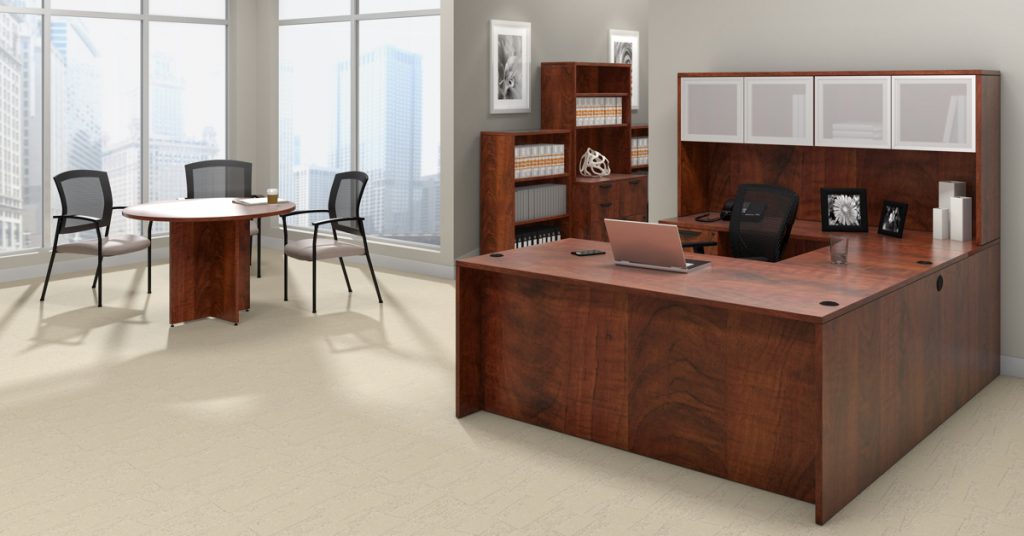 Whether you're a startup furnishing your first office or a corporate headquarters diving into a renovation, Nolt's will help you get the most value for your office furniture budget.
Our showroom is packed full of styles to suit your brand, from contemporary collaborative to established executive. You'll find a wide range of manufacturers, colors, and finishes, including distinctive veneers, ultra-durable laminates, and commercial-grade steel.
Flexible, functional options that work the way you do.
New office furniture must be more than comfortable and professional—it must also be functional. From chairs for high-traffic waiting rooms to modular workstations for growing teams, Nolt's sells and delivers furnishings to meet your unique needs. Our experienced team can alter certain pieces, like desks, to fit into tight spots or around features like ductwork.
Customer service rooted in our Lancaster County values.
When you buy office furniture from us, you get more than a desk or a chair. You will work with a team of friendly professionals who will help you get the most value for your dollar.
We will recommend a workstation that encourages collaboration, a conference table to accommodate tech-heavy meetings, or stacking chairs that maximize multipurpose room space. Nolt's will also deliver test office chairs so your team can find the best fit before you place an order.
Some might call what we do old-fashioned. We call it customer service.
Let's make work easier for you and your team.
We can't do anything about that client who texts you at 11 p.m. But we can guide you to new office furniture with the function, comfort, and style you expect. Stop by Nolt's Ephrata, PA showroom and let us know how we can help you.