New Office Storage and Filing Cabinets in PA
Your workplace has stuff—and lots of it. From paper files to client literature to personal what-nots, you need professional, stylish, and functional ways to store, organize, or display those items.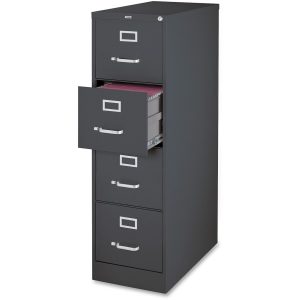 At Nolt's Office Furniture, you'll find a full range of filing cabinets, from budget-friendly vertical filing to flat filing with locking systems. We sell all your office storage and sorting needs, too, including waiting area magazine racks, mail sorters, bookcases, and multipurpose storage.
And if you need breakroom storage to handle your team's bottomless taste for coffee pods in every flavor and blend, we can also assist you with that.
Modern filing and storage. Old-fashioned customer service.
Nolt's doesn't do business like the big box stores or furniture websites. Sure, we may offer the colors, styles, and tech-friendly options our parents never dreamed of, but we'll also personally help you find the filing cabinets and storage options that deliver the most value for your money—and we'll do it all with professional courtesy and respect.
Stop by our Ephrata, PA showroom to experience how personalized service from our local team will take the frustration and hassle out of your office furniture purchase.