The Pros and Cons of Real Wood, Veneer and Laminate Furniture
November 15, 2019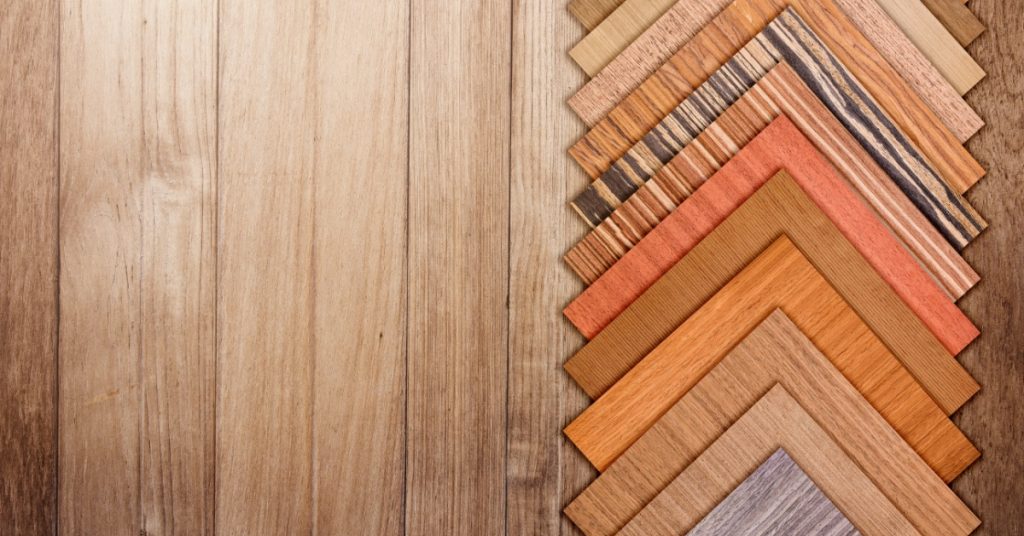 While real wood is the gold standard for executive office furniture, the reality is it's not ideal for every environment. Aside from the astronomical costs, it really isn't practical to choose real wood for all your office needs.
Fashionable, yet practical furniture options come in wood, veneer and laminate. Learn the pros and cons of all three and why you don't have to sacrifice style when choosing less expensive options.
Wood Furniture
There's no denying wood furniture makes a statement. It's beautiful and sturdy. It's also very prone to nicks, chips and dents. Throw in the substantial cost, and real wood's not always the best choice. Moving heavy wood furniture is no fun either. Sure, everyone loves a solid wood desk! But if an entire office filled with wood furniture isn't an option, you can still choose wood with key pieces to highlight your office.
Consider wood furniture as the star attraction, with veneer and laminate pieces as the supporting characters. A real wood conference table makes a great impression! Bookshelves, accent tables and cabinets in veneer or laminate can play supporting roles, making the star of the room look great by complementing it with aesthetically pleasing colors and styles. Likewise, a wood reception desk can welcome clients and guests, making a perfect first impression, while supporting characters like chairs and long desks round out the look.
Maintenance tips for real wood:
Frequent polishing and cleaning maintain appearance.
Sanding, staining and other techniques fix dents and scratches.
A glass topper may prevent damage but also mar the look of the wood.
Laminate
Don't forget those supporting characters often become fan favorites! Move over wood, the latest in laminate furniture makes quite an impression. This least expensive option comes in two types:
Thermofused laminate: paper with a wood design applied to a particle board.
High-pressure laminate (HPL): paper design pattern bonded with sheets of kraft paper before it's bonded to a particle board. HPL is more expensive than thermofused laminate yet provides more durability and flexibility.
Laminate furniture is very durable and protects against chips and scratches. Laminate desks, long tables and other pieces are ideal when sharp tools are frequently used.
Maintenance tips for laminate:
Use cleaners specially made to maintain the appearance of laminate.
Always wipe up liquid spills, pen or marker stains, or food spillage. Laminate can withstand a little lag time between accidents and clean up.
Wood Veneer
With its durability, affordability, and plenty of color choices, wood veneer can also take a starring role in your office! Executive offices need to make an impression, yet are prone to damage with heavy use. Wood veneer is ideal for these types of office spaces.
If veneer conjures up images of 1970s basement paneling, it's time to visit a furniture showroom to see how veneer's taken on a whole new look! Veneer, a thin layer of real hardwood on top of a less expensive type of wood, holds all the attraction of real wood yet stands up to the everyday abuse office furniture endures. Surface scratches from pens or staplers, dents from chairs slamming into desks, and coffee spills are unavoidable.
Veneer pieces feature solid wood surfaces and solid wood legs as well. With the look of real wood and impressive durability, veneer is the best of both worlds!
**Bonus Tip** Wood veneer can be repurposed or refinished!
Maintenance tips for wood veneer:
Protective seals boost longevity.
Wood oils clean veneer surfaces and lend a rich appearance.
Wipe up spills and stains as quickly as possible for little to no damage.
Incorporating Different Mediums
The beauty of wood, laminate and veneer furniture is that they mix and match. Just as you can mix wood with metal and leather with nylon, laminate and veneer pieces can be incorporated into your office setup. With a wide variety of stains and finishes, you can streamline a look with mahogany wood, veneer and laminate pieces. Or mix it up with a few different finishes that complement your décor.
To set apart the office kitchen from a communal space, try going with different finishes and stains to clearly define each area. A warm, welcoming color like honey or cherry works well for a reception area, while hip or unexpected hues like white or cobalt can jazz up an eating space. Pair a statement piece like a burgundy leather couch in the common area with a veneer coffee table in chestnut. The appearance and longevity of that coffee table will withstand spills, nicks from shoe heels, and the bumps and chips that go along with heavily used office furniture.
If you're looking at furniture options for your workspace, come on in to Nolt's and let us show you the latest furniture options in wood, laminate and veneer!