How Office Design Can Help Employers Attract and Retain Top Talent
October 1, 2019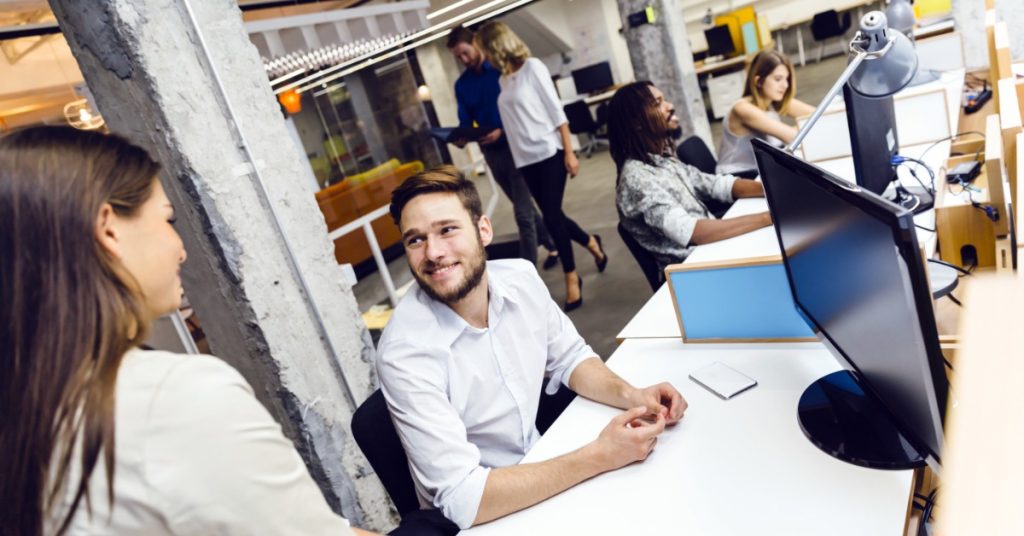 With unemployment nearing record lows, today's employers are looking for new and innovative ways to stand out from the competition when it comes to attracting and retaining top talent.
One tool employers might be overlooking is the way they structure, design, and outfit their offices. When candidates step into your office, it's the office itself that makes the first impression! Read these guidelines to learn how you can attract the best employment prospects with an office that boasts a welcoming, flexible office layout.
Let Your Team Recruit for You
Modern, forward-thinking workspaces set the tone for your team and create office evangelists who will tell their friends and colleagues about how awesome it is to come to work every day. Through social media sites like LinkedIn, Instagram and Twitter, employees may post photos or messages that showcase your of-the-moment workspace.
Make a Great First Impression
There's a difference between people who need a job and people who really want to work for your business. For most prospective employees, entering your office will be their first interaction with your brand, so it's important to make top talent feel welcome, so they want to work for you instead of your competitors.
Ask for Feedback
Do your team members like meeting in the break room over a cup of joe or do they prefer the formal conference room? They may need the space a conference table provides, but the stuffy atmosphere needs to go! Have an informal chat with your staff or send them a short survey or questionnaire for feedback. Although you can't please everyone all the time, you'll get an idea about what kind of environment works best for your team.
Flexible Seating, Flexible Atmosphere
Provide a large couch, comfy chairs, and a coffee table to draw employees together while they work. There's a reason why trendy coffee bars attract people to work on their laptops and gather around tables to meet and eat!
Consider these essentials: 
Lounge seating like couches, sectionals, soft seating and more
Long desks for a few colleagues to meet and collaborate in lieu of a conference room
Charging stations within reach so everyone can stay plugged in
**Ergonomic Tip** No one wants to spend their work day chained to an uncomfortable chair. Consider investing in health-conscious, supportive chairs. Pair with sit-to-stand desks for the ultimate in health-conscious work spaces.
Cool Kitchen Digs
Just like the kitchen is the hub of your home, the office break room attracts hungry people. But they also need a brain break and connection with other human beings! When co-workers chat outside of meetings, they form a bond that strengthens working relationships. They're likely to take advantage of a coffee-shop style layout where they can relax and converse.
Consider these options: 
A large communal table that brings everyone together to eat, drink and be collaborative
Several small coffee tables with chairs; orbs are pretty trendy right now
Seasonal décor, curtains, artwork, and other touches go a long way beyond break room basics and can make eating spaces more inviting and relaxing
For more ideas, check out these modern office trends that may fit your company's culture:
Hot Desking-shared workspaces for those not in the office every day
Long desks with chairs that accommodate two to three people
Office cubicles that are partially open so team members can easily communicate without getting up
Your office design can sway the decision prospective employees make to work for you or the competition. Create an office that resonates with the talent pool you're interviewing and engender more engaged and enthusiastic applicants!
The experts at Nolt's can help you turn your office lay out into a place that's modern, productive, and welcoming! Stop by our showroom today, and let's get started on your new design!