The Key Components of a Productive Modern Conference Room
July 17, 2019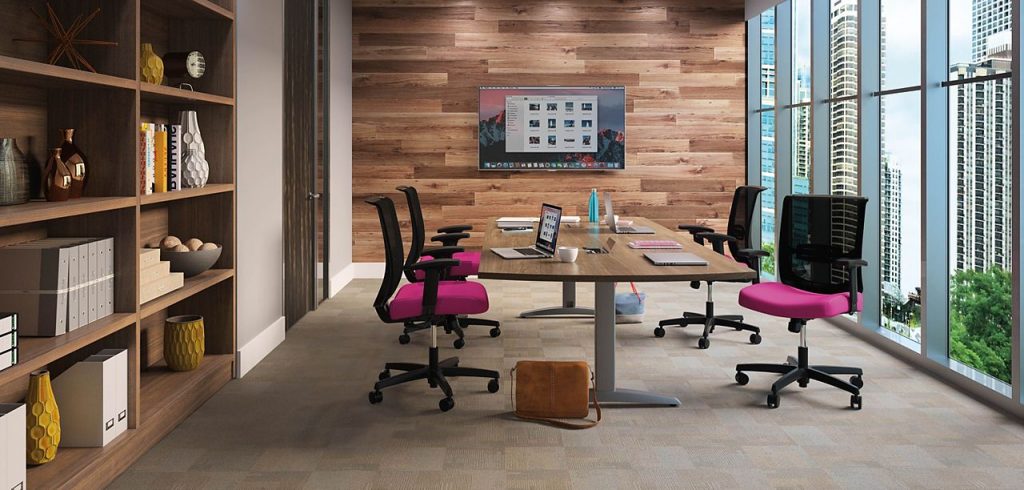 Over the last decade, conference rooms have become more than just a place for business meetings to take place. In today's world, they're also a place where people connect. Getting the most from your conference room means you need to equip it properly–and not just with chairs and a table.
Ergonomic Seating
Comfortable, conventional chairs are important for today's health-conscious business executives, not to mention a new generation of the workforce that prefers flexible seating. Provide your team with comfortable seats and watch them settle down to be present and productive during long meetings without fidgeting or cutting out early. Versatile seating allows your team to easily transition between large, formal meetings and cozy small-group discussions.
How ergo do you want to go? Perch stools, a must-have in the modern office, are specially designed chairs to accommodate active users and offer a plethora of choices for optimal comfort. These chairs may also be helpful to those with certain disabilities or chronic pain issues. Perch stools enable the user to sit, lean or perch.
Other options include:
Active seating chairs with height adjustment are designed to support posture and balance (and come in fun colors!).
Bistro-height chairs with backs are an on-point option to scatter around the conference room or add in to accommodate a large group.
Ergo stools fit the needs of almost anyone with adjustable features galore.
Deluxe work bench chairs are for the "turbo ergo" person in your office and feature 360-degree swivel; oversized, contoured seats; backrest depth, tilt, height adjustment, and more!
Sit-to-Stand Conference Tables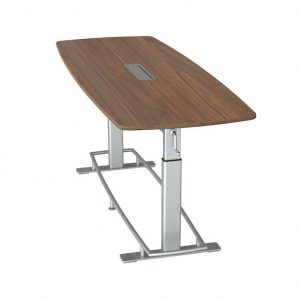 To accommodate your perch stools and adjustable chairs, sit-to-stand conference tables are increasingly a staple in the conference room. The principles of ergonomics may be applied everywhere in the office, not just to individual desks. Sit-to-stand conference tables can build engagement and make sure no one's falling asleep during that important conference call. Be sure to have accessible outlets for these tables for your team to charge their mobile devices and laptops to stay connected.
Whiteboards
With so many discussions needing a visual representation, white boards have become a staple for the modern conference room. Whether it's a traditional mounted whiteboard or an entire wall covered with dry erase paint, foregoing a whiteboard in your conference room is no longer an option. Offer markers in a variety of colors for emphasis!
Streaming-Capable Monitor or TV
Sometimes you need a whiteboard plus something more high tech. Adding a streaming-ready monitor or flat-panel TV to your conference room makes it much easier for those in attendance to focus on a presentation, a website, or a proposal. You may need to add a device like an Amazon Firestick, a Google Chromecast, or an Apple TV to facilitate the streaming, but you'll be pleased with your investment when you discover how much more productive your meetings become.
Speakers
Sound is crucial for video conferencing! Invest in cutting-edge sound equipment so your clients and team members can be heard loud and clear. Consider installing microphones for additional sound support.
Phone System
While putting your smartphone on speaker can be serviceable at times, if you want clarity in hearing and being heard, a conference calling system is both professional and preferable. Despite living in a digital world, the telephone is still in! Make sure yours offers up-to-date essentials such as Voice over IP, microphone attachments, and the ability to connect to multiple lines simultaneously.
Décor
For the finishing touches, don't overlook the décor. Turn your conference room into a place where people want to stay! Inviting, warm colors encourage productivity and comfort. Fun, vibrant hues stimulate creativity and spark the imagination. Choose a color scheme that works best for your company. Complete the aesthetic vibe with complementary art and accessories like clocks, wall hangings, and lighting.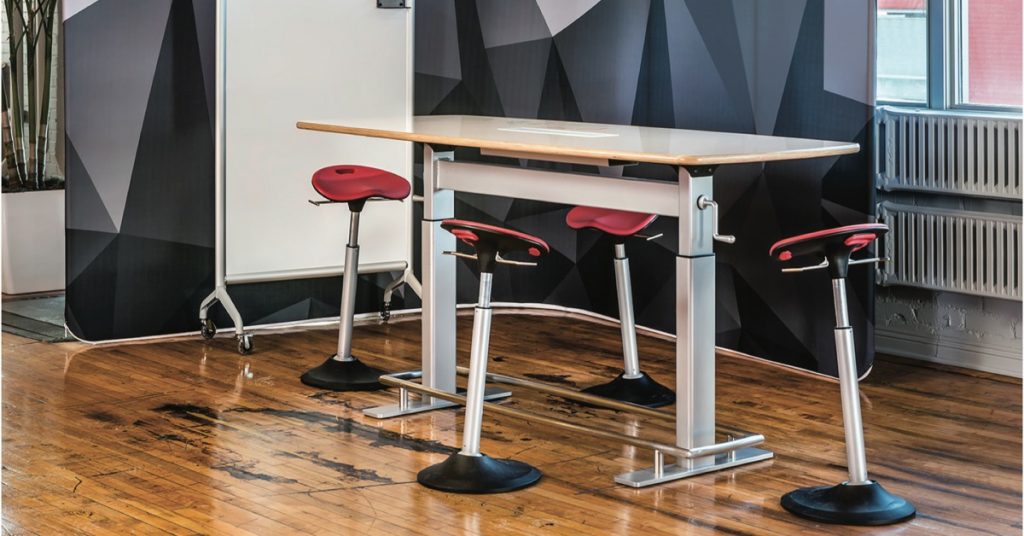 The experts at Nolt's will collaborate with you to create a modern, comfortable and productive conference room your team will love to work in! Stop by our showroom today to get started!