The 2019 Office Design Trends We're Seeing So Far
March 29, 2019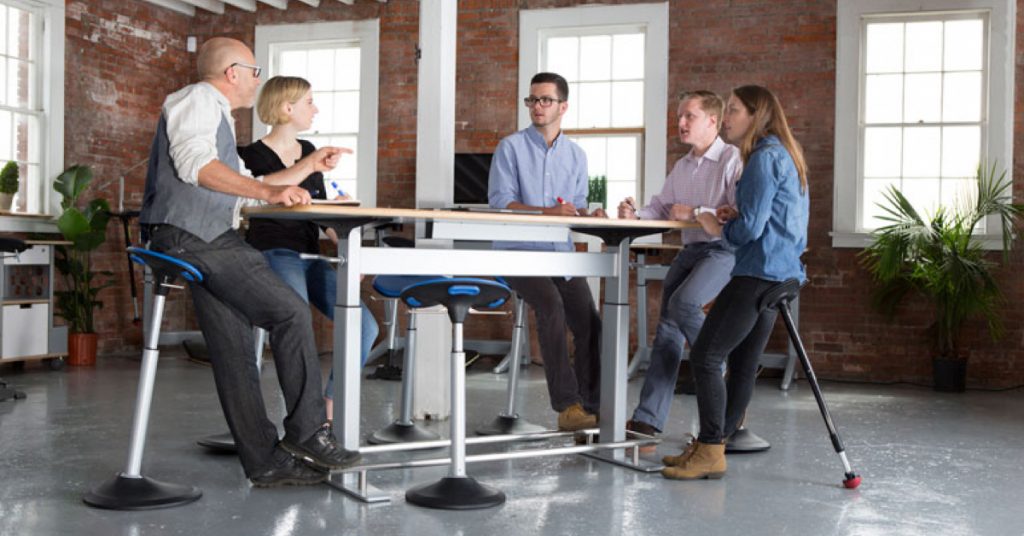 Today, people are thinking a lot more about office design, because it's assuming a bigger role in the overall success of a company. For more and more businesses, today's office trends are sparking vibrant creativity, true collaboration, and new ways of thinking.
As the first quarter of 2019 comes to a close, let's look at some office design trends that are expected to finish out the year strong (and continue well into the 2020s).

The Message of 2019 Office Design Trends
The line between home and the workplace is blurring. Employees are working more from home more and looking to find more homelike comforts at work. Accommodating this shifting balance is the primary office trend in 2019 and all signs suggest this inclination will continue.
Successful companies will listen to what the primary design trend is saying. Having a modern, worker-focused office environment sends a message to current and prospective workers that people matter—as well as the work they do. Many times, your office can be reinvigorated by some simple changes. Give us a call and we'll help you figure it out.