Personalizing Your Workspace, Wherever It May Be
November 23, 2020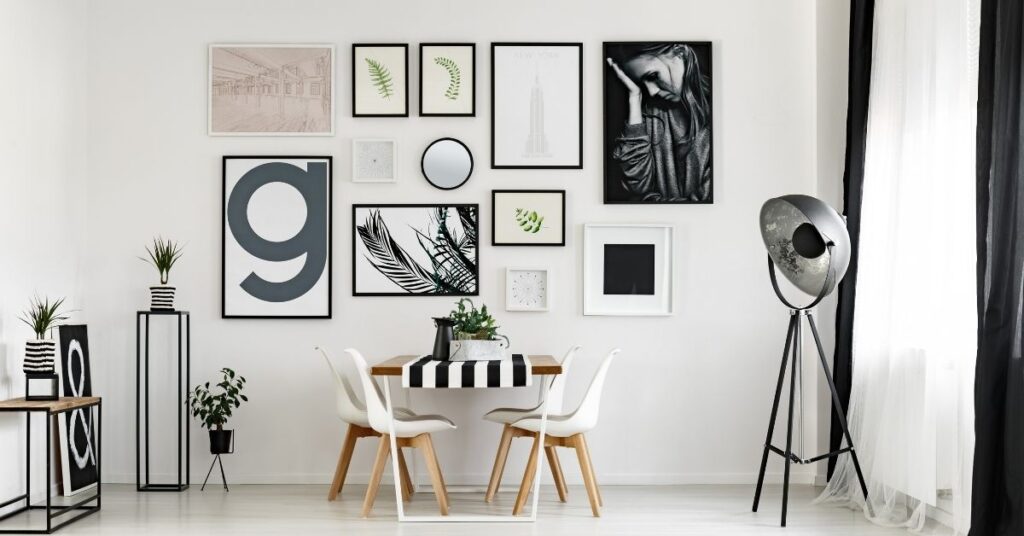 This year, so many employees have bounced from the office to the home office and back again – 2020 has turned the workplace into a never-ending game of ping pong. And, when you're constantly bouncing between two workspaces, eventually neither feels like home.
The same is true whether you've been stuck at home for months with no end in sight, or finally getting back to your commute and office routine. It takes effort to once again make a workspace feel like your space.
Wherever you're working these days, you can reclaim your workspace and make it your own. Below are 6 ways to give your desk, walls and furniture a serious punch of personality. Follow these tips and the next time you sit– or stand – at your desk, each personal touch will be a reminder that your office is yours once again.
6 Ways to Add Personality to Your Workspace
1. Hang Photos of Your Family … or Your Work Family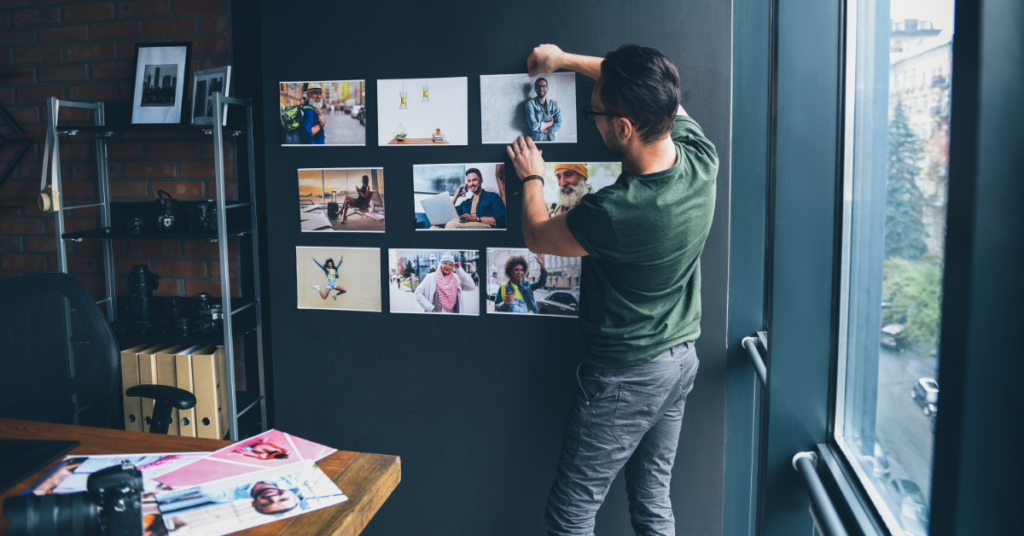 Family photos are probably the first thing you think of when it's time to add a few personal touches to your office. You'll need to bring the family photo, photos of each of your kids, a photo of the kids with the dog – you know the drill.
If you're headed back into the office after working from home for the past several months, take a few extra photos as you head out the door. They may help any homesickness subside as you shift back into office life.
Of course, if you've been working from home for what seems like eons with no end in sight – and seeing your family's happy faces all day…every day – you may prefer to hang up a few photos of your work family, instead.
Whoever's photo you deem worthy of hanging on the wall, use unique, stylish photo frames in multiple sizes. Frames are an easy way to splash some personality onto the walls no matter where you're working from these days.
2. Add a Few Pieces of Background Flair
What's the right amount of flair to add to the wall behind you? Well, that's debatable. (Some say 37, but we think that's overkill…). But, if you're dying to get your hands on the coveted 'Best Office Zoom Background' award (without having to upload an image of a tropical beach), the wall behind you is a serious opportunity to showcase your personality and creative side at work or at home.
The items displayed behind you are going to frame your head while you speak to your boss, so choose wisely. Avoid distracting artwork and save the wall mirrors for another wall. Otherwise, you'll end up turning your background into a fun mirror.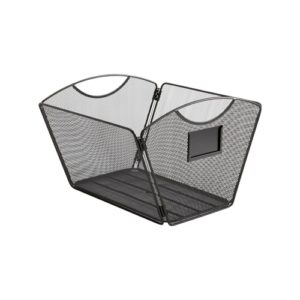 So, what's the best way to set up a wall as a personalized, yet professional zoom call background?
Bookshelves are a great option that let you display lots of personal items as well as work supplies. Arrange each shelf to hold colorful organizers like basket organizers and cubes, bright file folders, books and bookends, photos, and even small plants – all perfect accessories for adding some tasteful flair to your workspace.
3. Give it a Good Coat of Paint
There's a strong connection between color and mood. Dull beige walls in a dark office aren't inspiring anyone to write the next great American novel. Especially if you're working remotely, a bright, colorful office can keep you upbeat even on days when you don't leave the house.
This step is obviously more for those of you working from home, but office managers and owners should consider brightening up a dark office with a new paint color before employees return from remote work. Paint is an easy, quick update and will boost your mood no matter where you work.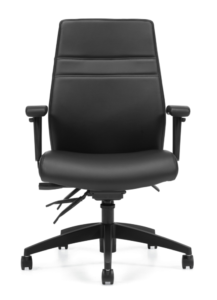 4. Go Bold with a Modern Chair
If your computer monitor is elevated over the desktop, the arms and sides of your office chair will be on full display in every virtual meeting. Have some fun with the chair you spend 8+ hours in each day. You can find comfortable, colorful office chairs with excellent back support in modern styles that will look great in every zoom meeting.
Choose a favorite color or find one that matches your company logo. Your chair is one of the biggest items in the office – use it to make a bold statement about who you are and the energy you bring to the table.
5. Throw in a Few Colorful Nesting Tables
Small nesting tables are a great way to add personal style as well as practicality to your workspace. If you have a small office, keep the set of tables nested together and you have one extra tabletop. When you need a larger table, double or triple your workspace by pulling out the others. You can find bright, modern nesting tables that match your personal style to add pops of color and personality.
6. Dust Off That "World's Best Dad" Mug and Drink Your Coffee Proudly
Now, for the finishing touch. Find a coffee mug that screams your name and sit it front-and-center on your desk for everyone to see. Whether you're the world's best dad, the greatest dog mom, or a parent to five cats, there's a coffee mug out there with your name on it. There's no better way to prove that your workspace is undeniably yours.
The Sooner You Add Personal Touches, The Sooner You'll Feel at Home in Your Workspace
For those employees bouncing between offices, and for those still grinding away at home, personalizing your workspace is more important than ever. The folks at Nolt's are here to help you create a personalized, productive workspace for you and your employees. Our showroom is now open and stocked with new and used chairs, desks, dividers and all of the office accessories you need, no matter where your workspace is located.
Come visit us and talk with our team about how to create a personalized workspace today.