For Maximum Productivity and a Layout You'll Love, Consider These Tips When Moving Offices
May 24, 2019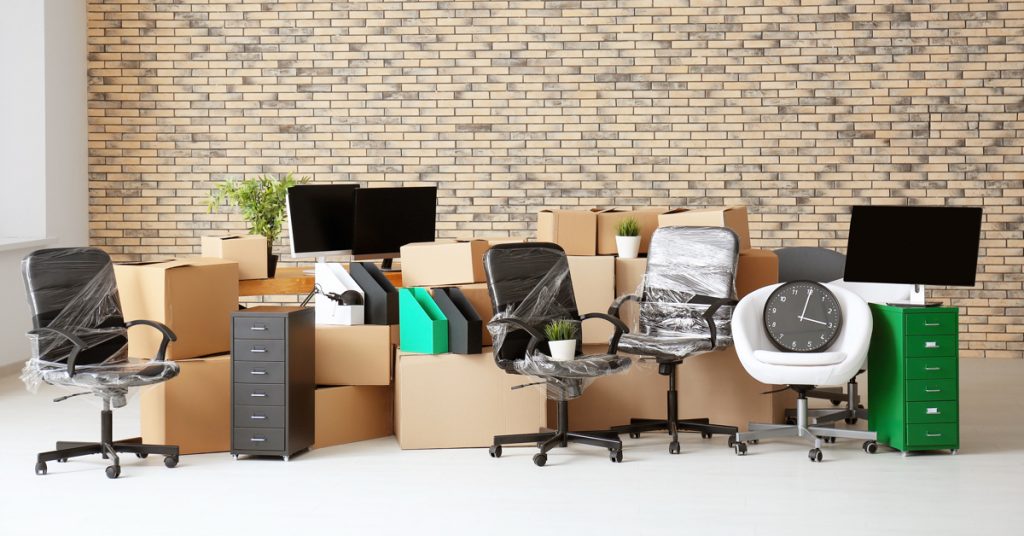 Moving an entire office can be a daunting endeavor but taking a methodical approach to the task can help avoid mistakes, stay under budget, and introduce a new office layout that exceeds your team's highest expectations.
Follow these tips to make your office move more efficient and productive!
Make a Plan
A moving to-do list is a must! Start by answering these questions:
What's the time frame for moving from the old office to the new digs?
What theme, distinctive look or special vibe do you visualize for your space?
Will you be purchasing new office furniture, equipment or accessories?
What's your budget for new purchases and moving expenses?
Is your new office space smaller or larger? How will this affect your move?
What will employees be responsible for during the moving process?
What packing materials do you need?
Do you require an outside company to help with the moving process?
Take Inventory
Make a list of everything in your office! That includes not only large items like desks, chairs and tables but all your office equipment, such as kitchen/coffee appliances, cleaning supplies, and accessories like lamps, rugs and other decor.
Decide What Stays, What Goes
Look at your inventory list to decide what will move to the new office, what you can donate to a local charity, and what should go to the dump. Cutting down on clutter makes for a more efficient work space.
That ancient box of holiday decorations? You can probably toss it, along with anything else that's accumulated over the years that hasn't seen the light of day for a while. Those piles of documents you no longer need? Shred them. If you're overseeing the move for a large company, you might want to consider renting a dumpster so everything can be disposed of at one time.
Enlist Your Team
Everyone can clean out their own work spaces. Encourage them to start fresh with a mini spring cleaning and bring only what's necessary and useful to the new office. Provide friendly reminders of deadlines for packing and remind them of the move date periodically, so everybody stays on schedule.
Ask your team what new office furniture they foresee needing. Gathering employee feedback is vital to ensuring your new office works at maximum efficiency and that people are excited about the move!
Create a New Office Layout
Now's the time to implement your unique vision for a new and improved space! Planning your office layout determines functionality and productivity. Setting up the water cooler or eating space near quiet areas can be disruptive. Place commonly shared equipment like the printer in a central location. Think about not only who is going to inhabit the space but what their role is on the team and what they may need to make their jobs more comfortable, enjoyable and efficient.
Also be sure to consider what you need for common areas and places where the team meets with customers, colleagues or outside consultants.
Choose a Reliable Vendor
Who can provide quality office furniture and equipment, a clean and low-cost delivery, and meet your unique moving needs? (Hint: Nolt's can!) Whoever you go with, you'll want an established company with a solid reputation. Now is not the time to pick furniture on the fly or create chaos by involving multiple vendors when one or two can meet all your needs.
Line Up Movers
Choose a dependable mover for a smooth transition. New furniture and other office accessories can be conveniently delivered directly to your new locale.
Nolt's moving experts will help you identify potential problem areas for your specialized work space. Contact us today or stop by our showroom at 400 West Main Street in Ephrata to discuss how our alteration options, no-mess delivery, and low-cost local delivery can help make your office move efficient and stress-free!