7 Essential Computer Workstation Accessories to Help Increase Productivity
December 5, 2017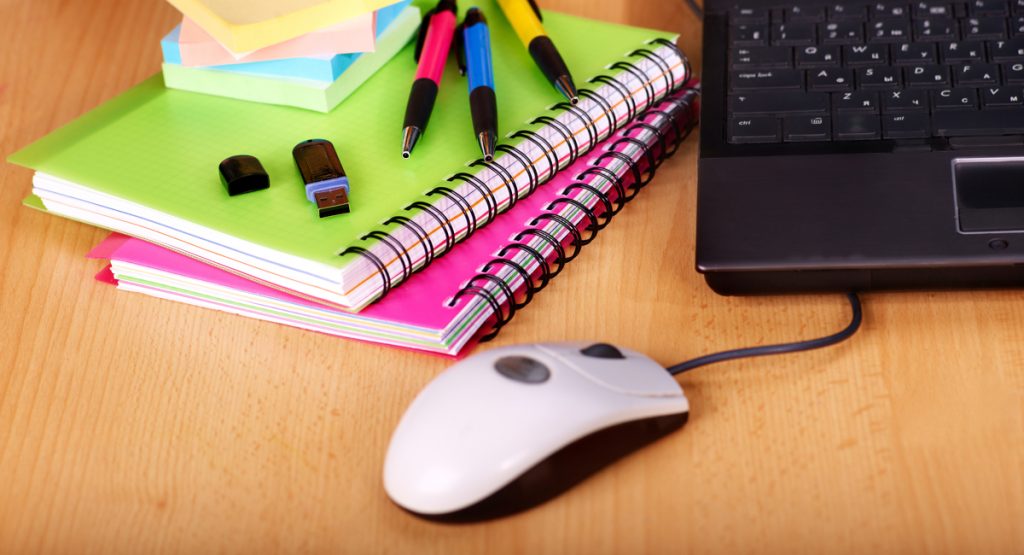 Creativity and production are often stifled by disarray in the workplace. Adding fun gadgets and other computer workstation accessories can restore sanity and motivation to your team.
If you feel production is failing, make sure your creative minds receive some of these fun gadgets to get them going again.
1. Earbuds
Sometimes, people need a break from the noise around them. While you don't have to invest in noise-cancelling headphones, a nice set of earbuds will allow your creative geniuses to ignore the chatter around them and gain inspiration from their favorite tunes or podcasts.
2. Multipurpose Cable Clips
Your employees may feel like their desks are overrun with cables, from laptops to phone chargers to dual monitors. Help them control their crazy cable collections and conserve space by offering a few cable clips that lock on their desks and hold cables in place. Find them here or in your local tech shop.
3. Phone Stand
If your employees rely on alerts and more from their smartphones during the workday, phone stands are one of the most practical workstation accessories on the market. No need to lift the phone to screen calls or check alerts—your employees can read everything right on the screens while they're actively working at their desks. Every second saved adds up and can be used to increase production or quality service. Some stands even have holes in the back where employees can run their charger wires and connect them to their phones.
4. Multiport USB Wall Charger
If you've got back-to-back workstations, investing in one multiport USB charger for every few stations is a wise choice. Employees can charge multiple devices while conserving space on surge protectors or wall outlets, ensuring their devices are fully charged when they need to go out and about for interviews or off-site meetings.
5. Smartpen
Although a bit on the pricier side, a digital smartpen is a wise investment for your go-to analog employee. She's an expert note-taker, but she's got books and books filled with scribbles that you don't have time to attempt to interpret. A digital smartpen can record audio so she can play back the meeting to fill in any blanks, and it can transform handwritten notes into digital copy for the computer so she can send them to you and the team via email.
6. Fun Sticky Notes
Sticky notes are great for posting reminders and motivational quotes strategically around the workspace, and they come in tons of shapes, sizes, and colors. There's a type for every personality. Whether it's just a color variety or fun shapes like floppy disks or thought bubbles, sticky notes add personality to a workstation (and wherever else they happen to be stuck).
7. USB Fan
We've all been there, stuck inside a sweltering hot office in the summertime because the AC's gone wonky again. When your employees overheat, they're less likely to put out their best work. Help your team stay cool by providing them with portable desk fans that plug right into their desktop or laptop USB ports.
8. Monitor Stand
Save each employee space on their desk by adding a monitor stand. This perfect perch is ideal for those using desktops, and it comes in many varieties. Some have side pockets for their sticky notes, scissors, pens, and other essential accessories for computer workstations. Some monitor stands feature slide-out drawers, an excellent spot for your analog employee to store her go-to notebook.
The right computer workstation accessories help increase productivity and mood within the office. But your team also needs to be comfortable in their work environment. The experienced professionals at Nolt's Office Furniture can make sure your team's got the right desks for the right jobs and the right chairs for the right body types. Come visit our wide selection of office furniture at our Ephrata, PA showroom or call to make an appointment today.