Are You Ready to Take the Lead in the New Hybrid Work Environment?
January 26, 2021
2020 changed us. It changed the way we did everything. Our homelives. Our work. The ways we connect.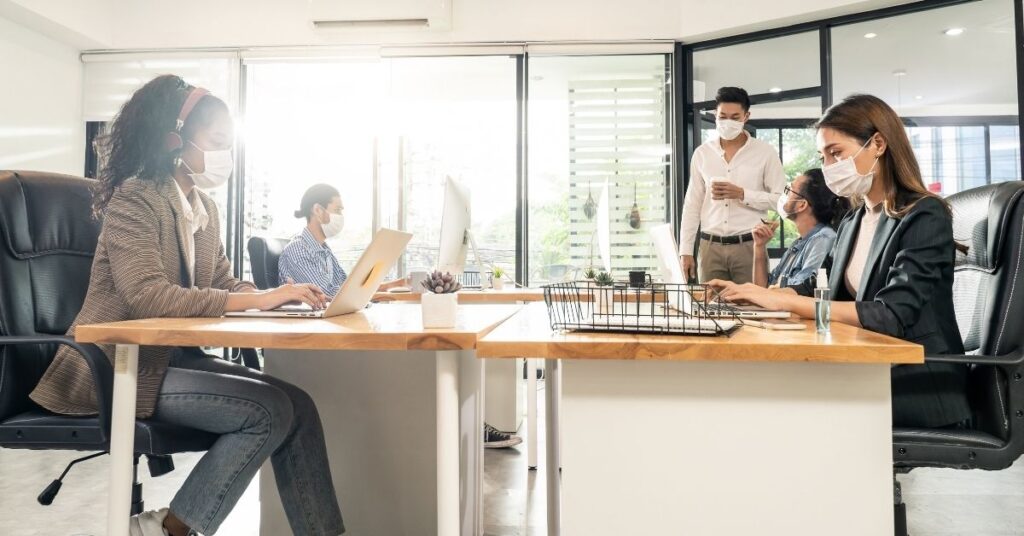 A quick look around tells us we're not quite out of the woods yet, but we're getting there. That same glance reveals how different things are now. To help you take the lead in this brave new world, let's look at a creative solution that has the potential to boost people's productivity both at work and at home.
Work is becoming increasingly virtual, but…
When the pandemic closed offices last year, many people found themselves working from home for the first time in their careers. It was new–and like a lot of 2020, maybe a little scary at first. It soon became clear that this was not just a temporary solution. Productivity didn't diminish. If anything, people were getting more done at home. Companies, large and small, took notice. In May, corporate behemoth Twitter announced that employees could work-from-home "forever."
But a funny thing happened on the way to a complete working from home transition. People had always understood that our work life had challenges, just as they knew that our home life had its own set of challenges. What wasn't immediately obvious was when you mashed both together, you often got one intensely challenging situation that greatly sped up the burnout clock.
Moving forward, one promising trend to note is the push toward "smart work" environments that merge the benefits of the home office with those of the traditional office setting. This is the hybrid work model, and it is designed to promote greater balance and productivity while supporting lean, effective, business operations.
The hybrid work environment aligns with a new way of thinking
The hybrid work environment is just what it sounds like: it's a strategic approach that looks to harness the best aspects of both working from home and office-based work. Its goal is to promote a balance that decreases the stress that arises in both settings. While simple in concept, the hybrid work environment signifies a colossal shift in how we think about work. Rather than expecting workers to fit their lives around their work, this model does the opposite: it provides the opportunity for people to fit their work around their lives. It also encompasses a huge organizational management shift as well: rather than managing the worker, leaders are asked to manage successful work outcomes.
What does a hybrid work environment look like?
The days of working only at the office are probably behind us. However, traditional office settings will continue to offer value. While productivity typically increases when working from home, something else that isn't good does as well: professional isolation. Professional isolation is real and can lead to a sense of detachment that can affect someone physically, cognitively, and behaviorally. Traditional offices break the sensation of being stranded on a deserted island, and the hybrid work model establishes set office hours when workers can come in and work in that traditional setting. Typically, there are no fixed schedules–office time is strictly voluntary and is based on work needs and personal preferences.
What does the hybrid model say to your employees?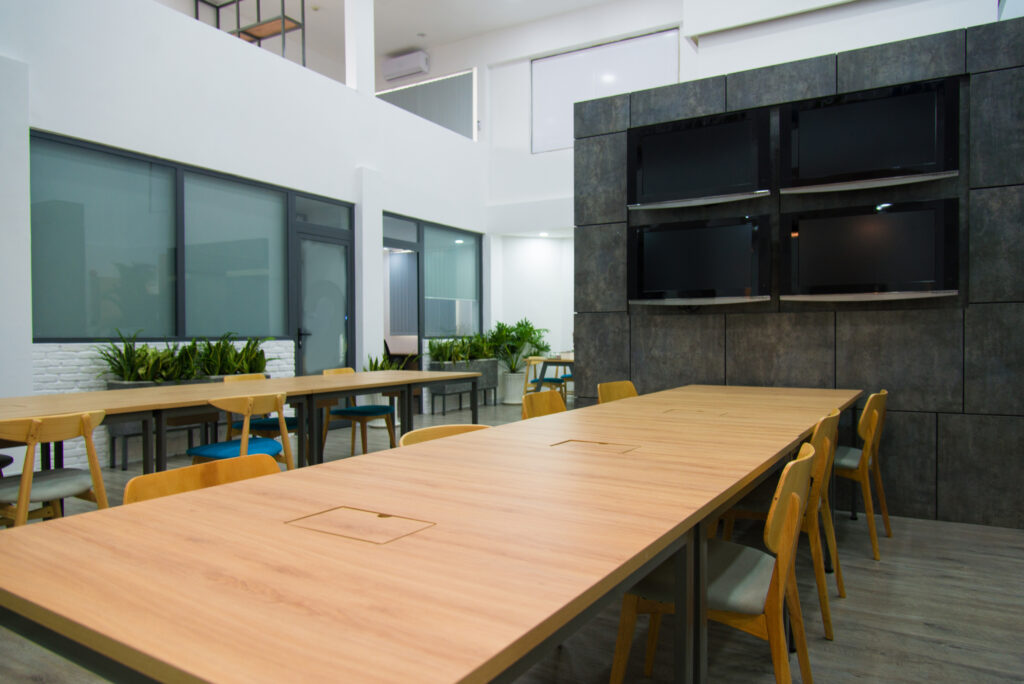 In the hybrid approach, the employee has both the home office and a designated office work area. Today's socially distanced office space looks a lot different than the traditional setting. Rather than tightly packed cubes and conference rooms, there are more open spaces … longer table areas, standing desks, and much less densely packed physical space. The hybrid model is a tangible way to show workers that the company is invested in their wellbeing. It says, "We know you are more than your job; we value you as a person. We know you are productive at home, but when you feel the walls closing in or need to be around other adults, this space will be available when you need it."
Sounds nice, right? Wouldn't you prefer to work for this company? The best people—the gamechangers–will go where they are valued, and the companies with the best talent will crush their competition.
Preparing for the "New Normal 2.0"
Once the pandemic set in and changed our lives, we heard a lot of talk about the "new normal." Those responses to the early challenges we faced were probably more reactionary than a representation of normal. In challenging times, people react, adapt, and overcome. That's what we did. That's what we are still doing. The new normal, the real one, still lies ahead. Creative solutions like the hybrid work model reveal a core trend. People drive businesses…and people have complicated lives. The work we do matters—it is a core part of who we are, but by no means, is it all we are. The best workers will be attracted to the companies that embrace this simple truth. Successful businesses will continue to allow people to fit their complicated lives around their work. The hybrid work environment is a powerful step in that positive direction.
Yes, 2020 changed us, but change can be a particularly good thing.
Last year, we all found ourselves in the same boat dealing with massive, rapid changes while trying to hold on to what mattered the most. You know what? We met the challenge. We saw we were more alike than different. Success in 2021 and beyond will be based in the solutions that don't forget this hard-earned wisdom.
Are you ready to take the lead in the hybrid work environment? Let's go!
Whether you are working from the office or working from home, or maybe both places, you need a quality office set-up that works as hard as you do. The folks at Nolt's Office Furniture are experts in helping you create a productive workspace for you and your employees. Now, as many companies are facing financial concerns, Nolt's offers the optimum solution to meet all your office furniture needs.
Our showroom is now open and stocked with new and like-new chairs, desks, dividers, and all the office accessories you need. Our selections work well with any budget, no matter where your workspace is located.
Come visit us and talk with our team about how to create a cutting-edge, hybrid workspace today!