3 Passive Aggressive Ways Your Team is Telling You They Want New Office Furniture
November 5, 2017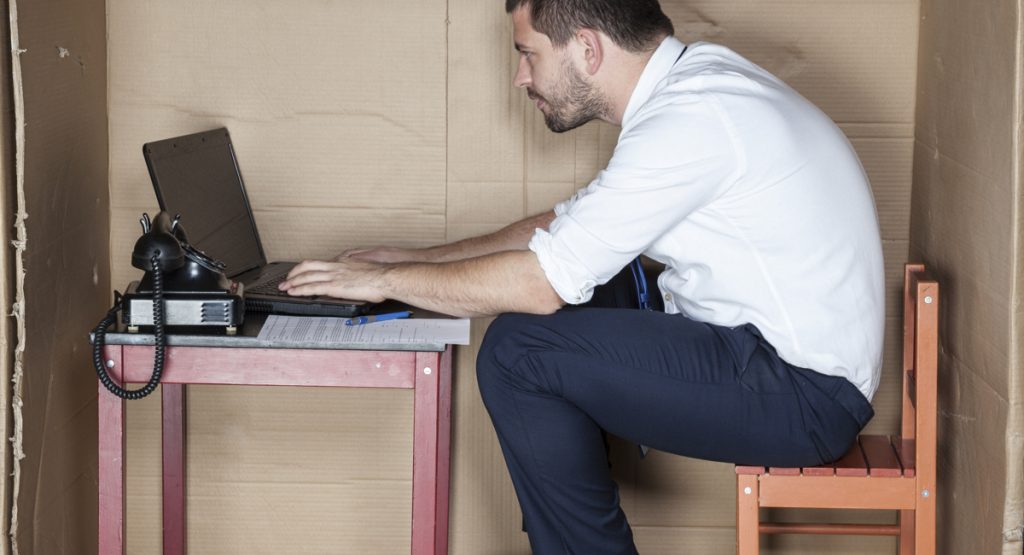 Whether they're working hard or hardly working, your team members are in the office every day. The quality of your team's office furniture influences their productivity.
Duct tape does not solve everything. With most office workers spending five to seven hours a day seated at their workstation, it's not unreasonable for them to want new office furniture. In fact, they may be hinting to you right now that it's time for a change.
SIGN 1: Your Chair has been Replaced
After dealing with Monday morning traffic, you toss your satchel onto the desk and subconsciously plop yourself in the chair. As you begin to unpack your satchel and prepare for the day, it doesn't take long to realize that the seat your rear is occupying is not your own. The chair leans sideways as you reach across the desk to plug in your laptop. The seat of the chair seems flatter, less conforming.
Someone pulled the old switcharoo, the "how does it feel" method. Instead of hollering, "Conference room FIVE MINUTES" in a fit of rage, take the time to understand the point of this passive aggressive act—someone's productivity is being thwarted by discomfort at his workstation.
SIGN 2: Constant Repairing
If an employee's workstation is overrun with strips and wads of leopard print duct tape, she's not just making a fashion statement. These "repair" jobs are clear indicators that a change in furniture is necessary.
If you find your employees are putting in work orders for the same piece(s) of furniture on a regular basis, they're telling you they want new office furniture. The whole workflow is delayed when your filing cabinet drawers are constantly jamming, holding up productivity or worse—customer service.
SIGN 3: Frequent Remarks about Size…Because It Matters
"I'm running out of space in my drawers, and I don't mean my pants."
Files are flopping out of desk drawers. Your secretary's drawers are so stuffed, it takes some serious elbow grease to open them. The results: a frustrated employee and wrinkled or ripped records. The solution: a filing cabinet or larger desk.
The least OCD member of the team can lose his cool (and paperwork) if his workspace is too small. Your employees need workstations conducive to their tasks. If their responsibilities have grown and their desks have not, you may need to reevaluate their spaces.
Top quality productivity is essential for the success of your company, so your employees need a comfortable office environment. Get their rears in gear with new desks, chairs, and more from Nolt's Office Furniture. Stop by our ever-changing showroom today to check out the latest pieces for your style and office.